Best Restaurants in Los Cabos
Cabo is home to many culinary delights. From traditional Mexican cuisine to amazing dishes that take you across the globe.  We've taken to the region and spoke to some of the amazing chef's and restaurateurs about the places that have changed the game that are both big and small. Influences are varied in creative molecular gastronomy, and other times it can be very specific to meet the most seasoned pallet. All here in Los Cabos, Mexico.
---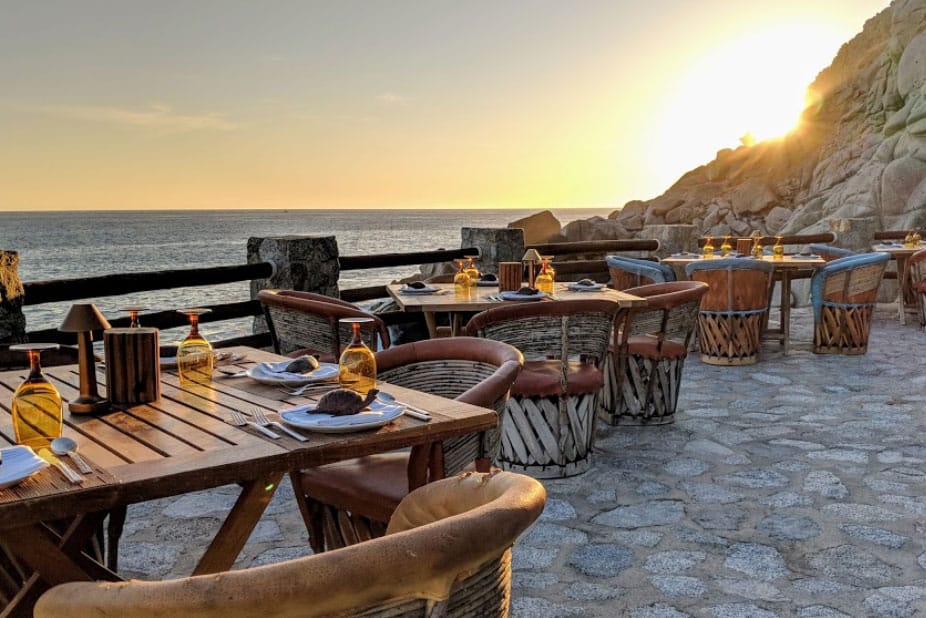 El Farallon
Camino del Mar 1, Pedregal, 23455 Cabo San Lucas, B.C.S.
Tel: 624-163-4300 | Website
One of the most amazing dining views in Cabo San Lucas is at none-other than El Parallon inside the Resort at Pedregal. Located alongside the cliff facing the Pacific ocean you'll have unspeakable views of Land's End and experience some of the finest dining in southern Baja. Be prepared to make a reservation well in advance and pay the price for this view. Can't get a reservation? Try the Champagne Terrace. This is a perfect setting for enjoying more than 15 different champagnes ranging from Blanc de Blancs to Rosé and vintage champagnes to help celebrate the little things in life with the ones you love!
---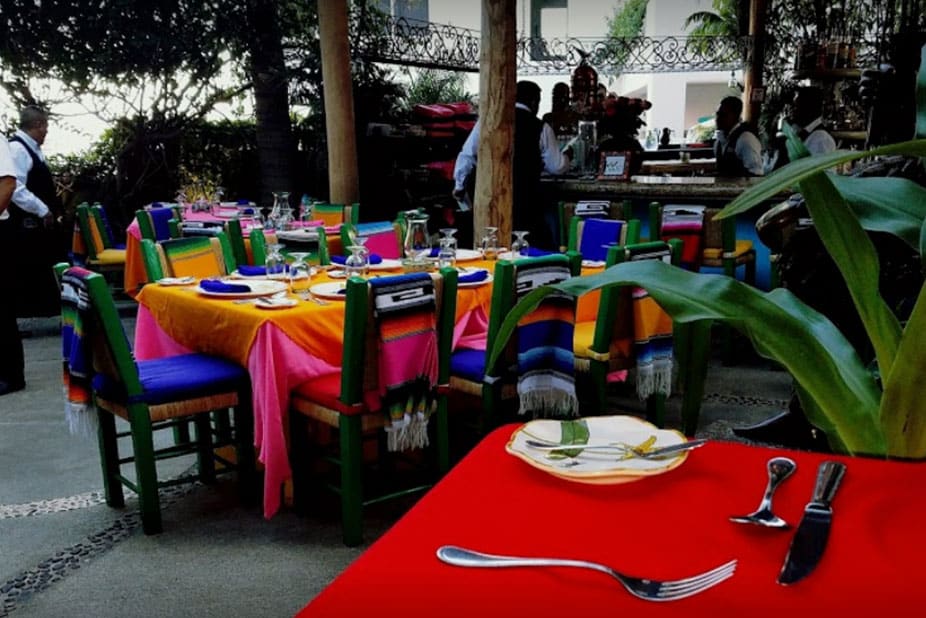 Edith's Cabo Restaurant
Ave De pescador s/n, El Medano, 23410 Cabo San Lucas, B.C.S.
Tel: 624-143-0801 | Website
Edith's is a vivid combination of the Cuisine of Baja California with a Guerreran flair, featuring a regional fusion of steaks and seafood with local ingredients. A loving, privileged view of Medano Beach and the world famous Arch of Cabo San Lucas, candle lights and palapas set the atmosphere for an unforgettable culinary experience. Prime cuts of upmost quality imported beef and freshly-caught local fish and lobster, chicken breast, Caesar salad, Chile Poblano and hand-made tortillas are just a few expressions of the culinary celebration of life in Baja.
---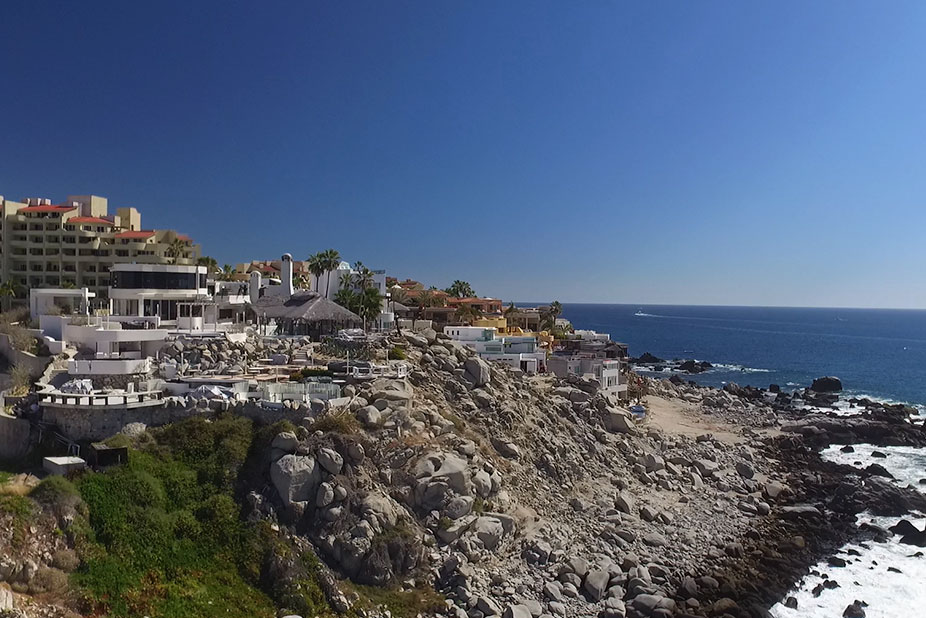 Sunset Mona Lisa
México 1 1, Misiones del, 23455 Cabo San Lucas, Baja California Sur
Tel: 624-145-8160 | Website
Carved into a cliff overlooking the Bay of Cabo San Lucas with the best view of the famous Arch at Land's End, Sunset Mona Lisa consistently presents a new experience to those seeking excellence in food and service. Located on a cliff with amazing views of the Sea of Cortez, Mona Lisa has long been an icon in Los Cabos and has been recently classified as "One of the top 5 coolest restaurants in the world" by the Tribune International. Chef Casiano Reyes creates the finest quality Novel Mediterranean Cuisine.
---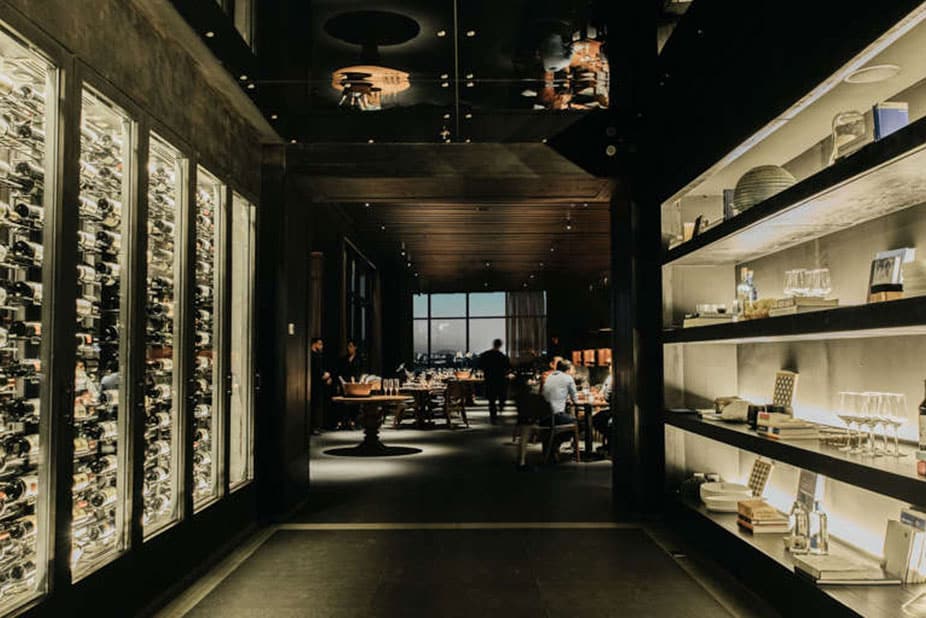 Manta Restaurant at The Cape
Carret. Federal Libre Transpeninsular Km. 5 Misiones del, Cabo San Lucas, B.C.S.
Tel: 624-163-0000 | Website
Inspired by the views from one of the area's most desirable and secluded playas, chef Enrique Olvera conceived Manta with an intriguing double meaning: The manta ray symbolizes the kitchen's focus on seafood, while manta, the Spanish word for blanket, conveys the chef's emphasis on comfort. Olvera celebrates Pacific coasts traditions—taking inspiration from his native Mexico, as well as Peru, Japan and beyond—while maintaining a distinct and tastefully casual Baja sensibility with a commitment to sourcing local ingredients from Baja Califonia Sur.
---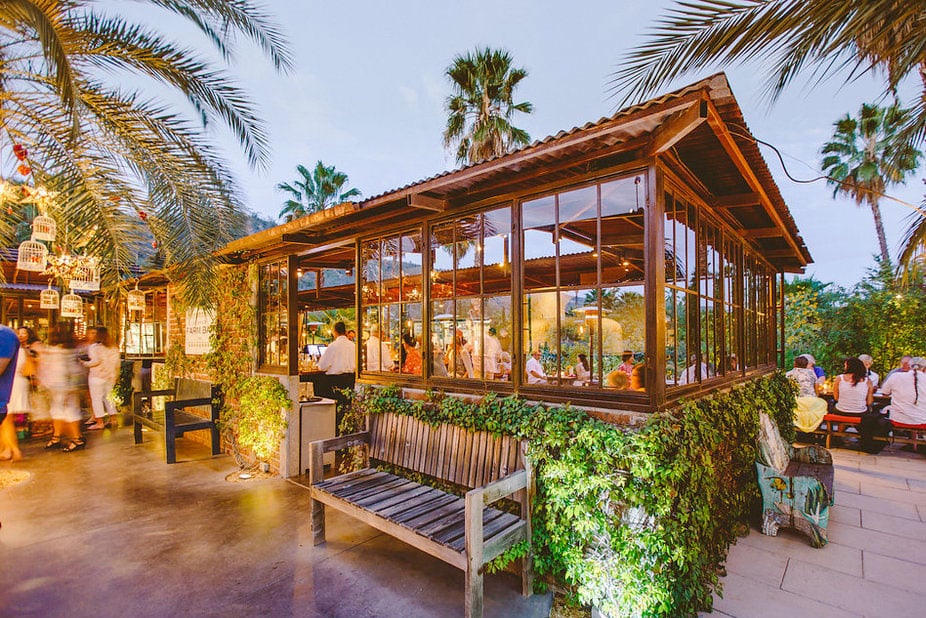 Flora Farms
Carretera Transpeninsular San José del Cabo Km. 30, Las Ánimas Bajas, 23407 San José del Cabo, B.C.S.
Tel: 624-142-1000 | Website
Flora Farms is a 25 acre organic working farm in the foothills of the Sierra de la Laguna Mountains in San Jose del Cabo, Mexico. Home to Flora's Field Kitchen, The Farm Bar, Flora Farms Grocery and Flora Farms Celebrations. The farm is also home to the Shoppes at Flora Farms, the Culinary Cottages & The Haylofts, (our hand-built, straw bale luxury homes for the culinary-inclined), as well as The Farm Spa, an intimate spa and wellness experience achieved through nature-based spa services, in a supremely peaceful setting.
---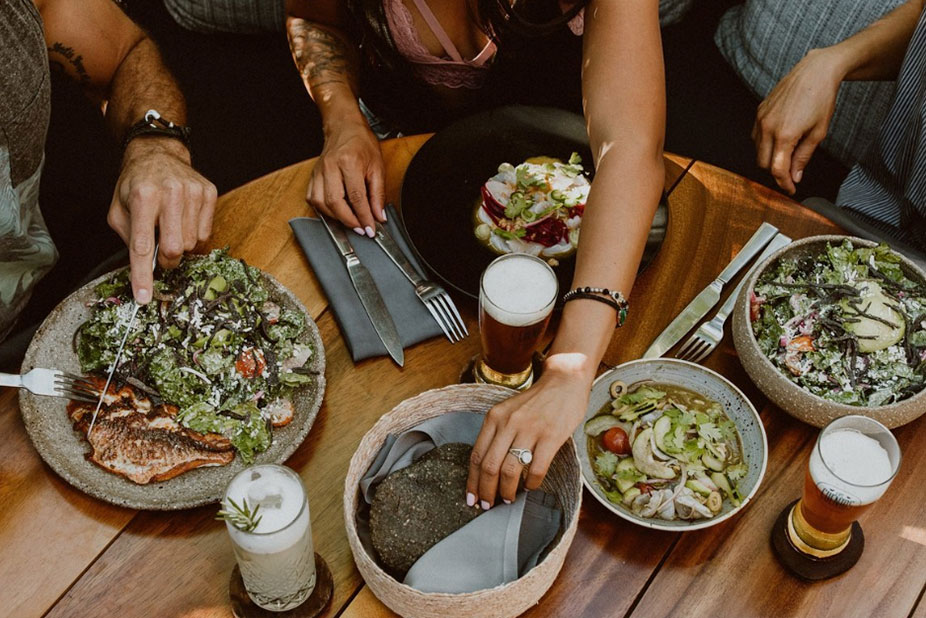 Acre Baja
Calle Sin Nombre, Animas Bajas, 23407 San José del Cabo, B.C.S.
Tel: 624-171-8226 | Website
The first things to exist on our property, they epitomize our ethos: a deep respect for our surroundings and an unwavering free-spirited sensibility. Taste it in our food, a marriage of global influences and local ingredients that evolves with the seasons. Savor it in our innovative cocktail program, where award-winning compositions are elevated by produce grown just beyond the confines of the bar. Our sumptuous space blurs the boundaries between inside and out, and swirls with staff passionate about good food, good drink, and a good time. Acre is both convivial and cosmopolitan, relaxed and refined – a vibrant dining experience in the foothills of the Sierra de la Laguna mountains.
---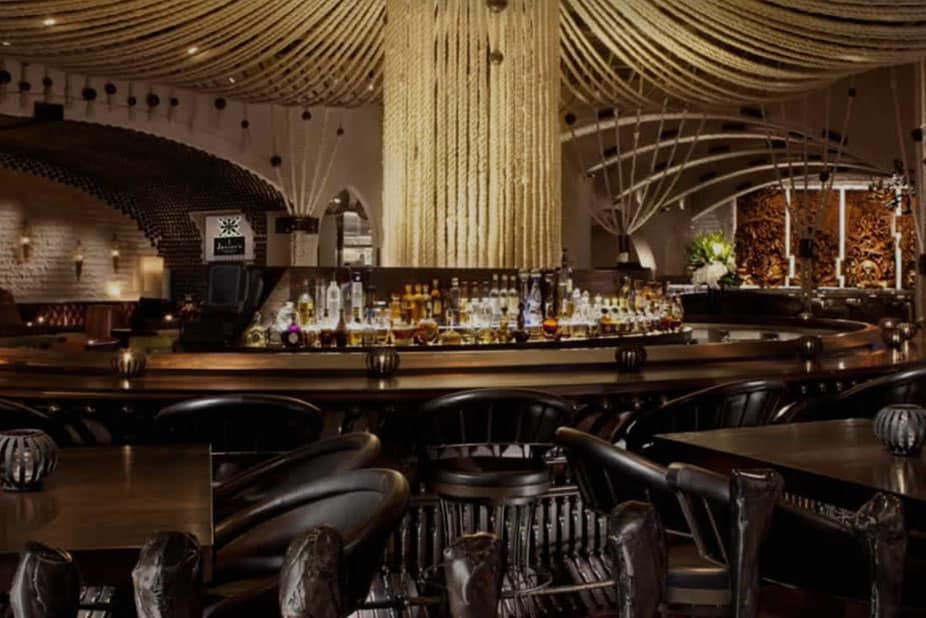 Javier's Restaurant at The Cabo Azul Resort
El Rosarito, Zona Hotelera, 23400 San José del Cabo, Baja California Sur
Tel: 624-163-5144 | Website
The originality and variety of JAVIER'S menu can be directly attributed to our cooking staff. Originating from different regions of Mexico, they have brought their family favorites to share with us. Mexican specialties are created with the highest quality seafood, beef, pork and chicken as well as gourmet vegetarian offerings. If you start with the finest ingredients, you'll end up with the best tasting cuisine. Javier's selects only the best and freshest ingredients available. #1 prime Angus Beef from Omaha, Nebraska is corn fed and aged to perfection. Our fish is always fresh they only serve White Mexican Prawns, fresh chemical-free U-10 Scallops, Dungeness Crab 100% leg meat and Maine Lobster, all sustainable seafood.
---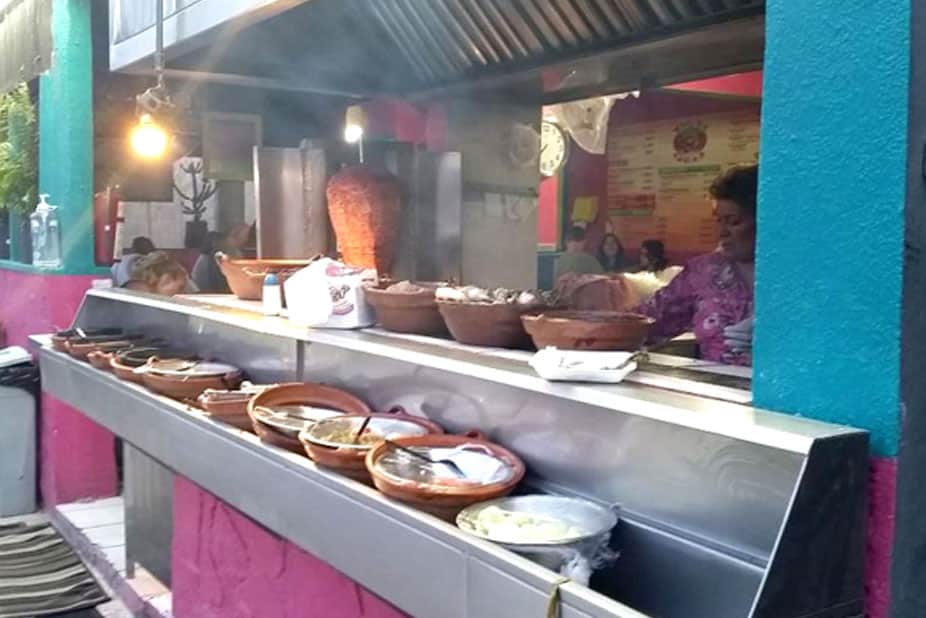 Taquería "Guss"
Lázaro Cárdenas, Centro, Ildefonso Green, 23450 Cabo San Lucas, B.C.S.
Tel: 624-105-1961 | Website
If your ready for some "real" pastor tacos (marinated pork) then you need to head into Cabo San Lucas up the main drag into town. Hit Tacos Guss and only expect to be wowed. A traditional taqueria with nothing fancy other than the prices and flavor. Known as a tourist destination and a favorite with the locals it's recommended that you come with an appetite. Try carne tostadas or the fresh frijoles and decorate your tacos as you want with their fresh taco salad bar. One you go one time, you'll totally understand why it's a local favorite.