Flights & Airlines at Los Cabos Airport
---
Search Los Cabos Airfare
---
Los Cabos Airport Arrivals
VIV

9076
CUL
SJD
9/27
9:28 A

9/27, 9:28 am

0 mins
9/27
10:06 A

9/27, 10:06 am

En Route / On Time

ASA

1438
SAN
SJD
9/27
8:42 A

9/27, 8:42 am

29 mins
9/27
10:10 A

9/27, 10:10 am

En Route / On Time

AAL

2667
DFW
SJD
9/27
8:17 A

9/27, 8:17 am

-29 mins
9/27
10:57 A

9/27, 10:57 am

En Route / On Time

UAL

707
IAH
SJD
9/27
8:12 A

9/27, 8:12 am

-9 mins
9/27
10:39 A

9/27, 10:39 am

En Route / On Time

UAL

1185
LAX
SJD
9/27
8:45 A

9/27, 8:45 am

-8 mins
9/27
10:33 A

9/27, 10:33 am

En Route / On Time

DAL

1815
ATL
SJD
9/27
7:14 A

9/27, 7:14 am

3 mins
9/27
10:37 A

9/27, 10:37 am

En Route / On Time

DAL

1875
LAX
SJD
9/27
9:13 A

9/27, 9:13 am

-11 mins
9/27
11:00 A

9/27, 11:00 am

En Route / On Time

SWA

2020
PHX
SJD
9/27
9:27 A

9/27, 9:27 am

-8 mins
9/27
11:20 A

9/27, 11:20 am

En Route / On Time

JBU

939
JFK
SJD
9/27
6:29 A

9/27, 6:29 am

11 mins
9/27
11:59 A

9/27, 11:59 am

En Route / On Time

AAL

2242
AUS
SJD
9/27
9:31 A

9/27, 9:31 am

4 mins
9/27
11:38 A

9/27, 11:38 am

En Route / On Time

SWA

880
HOU
SJD
9/27
9:16 A

9/27, 9:16 am

8 mins
9/27
11:35 A

9/27, 11:35 am

En Route / On Time

UAL

294
DEN
SJD
9/27
9:18 A

9/27, 9:18 am

-6 mins
9/27
11:42 A

9/27, 11:42 am

En Route / On Time

AAL

2841
PHX
SJD
9/27
10:09 A

9/27, 10:09 am

-5 mins
9/27
11:54 A

9/27, 11:54 am

Taxiing / Left Gate

ASA

1428
SFO
SJD
9/27
9:19 A

9/27, 9:19 am

6 mins
9/27
12:05 P

9/27, 12:05 pm

En Route / On Time
Los Cabos Airport Departures
VIV

1211
SJD
MEX
9/27
10:05 A

9/27, 10:05 am

0 mins
9/27
12:00 P

9/27, 12:00 pm

Scheduled

AAL

1304
SJD
DFW
9/27
10:29 A

9/27, 10:29 am

0 mins
9/27
1:00 P

9/27, 1:00 pm

Scheduled

AMX

381
SJD
MEX
9/27
10:50 A

9/27, 10:50 am

-3 mins
9/27
12:44 P

9/27, 12:44 pm

Scheduled

SWA

3007
SJD
HOU
9/27
10:50 A

9/27, 10:50 am

0 mins
9/27
1:00 P

9/27, 1:00 pm

Scheduled

VOI

317
SJD
QRO
9/27
10:56 A

9/27, 10:56 am

0 mins
9/27
12:20 P

9/27, 12:20 pm

Scheduled

VIV

3155
SJD
GDL
9/27
11:05 A

9/27, 11:05 am

0 mins
9/27
12:15 P

9/27, 12:15 pm

Scheduled

VOI

451
SJD
TIJ
9/27
11:41 A

9/27, 11:41 am

0 mins
9/27
1:26 P

9/27, 1:26 pm

Cancelled

ASA

1447
SJD
LAX
9/27
11:40 A

9/27, 11:40 am

13 mins
9/27
1:51 P

9/27, 1:51 pm

Scheduled

UAL

2103
SJD
IAH
9/27
12:04 P

9/27, 12:04 pm

-7 mins
9/27
2:10 P

9/27, 2:10 pm

Scheduled

DAL

1848
SJD
ATL
9/27
12:10 P

9/27, 12:10 pm

-10 mins
9/27
3:38 P

9/27, 3:38 pm

Scheduled

AAL

2667
SJD
DFW
9/27
12:17 P

9/27, 12:17 pm

0 mins
9/27
2:48 P

9/27, 2:48 pm

Scheduled

SWA

1922
SJD
PHX
9/27
12:25 P

9/27, 12:25 pm

10 mins
9/27
2:15 P

9/27, 2:15 pm

Scheduled

DAL

1876
SJD
LAX
9/27
12:40 P

9/27, 12:40 pm

-11 mins
9/27
2:49 P

9/27, 2:49 pm

Scheduled

UAL

547
SJD
LAX
9/27
12:35 P

9/27, 12:35 pm

-3 mins
9/27
2:45 P

9/27, 2:45 pm

Scheduled

SWA

881
SJD
HOU
9/27
12:50 P

9/27, 12:50 pm

0 mins
9/27
3:00 P

9/27, 3:00 pm

Scheduled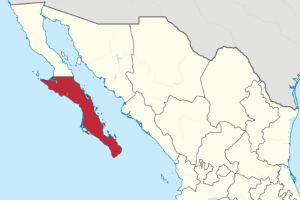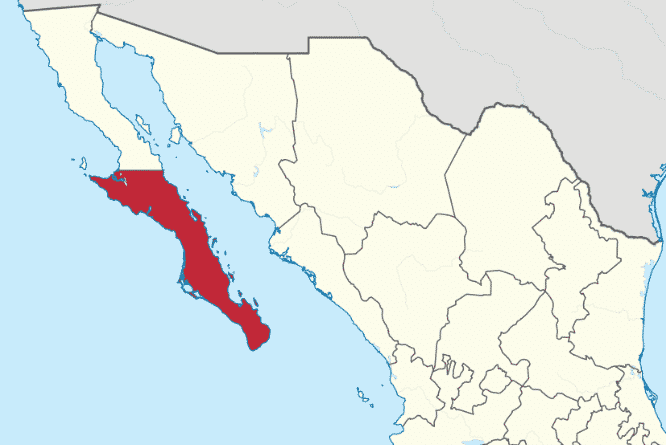 Airlines at SJD Airport
San Jose del Cabo Los Cabos International Airport (commonly referred to as Los Cabos Airport) is one of the Mexico Airports located in San Jose del Cabo, Baja California SUR, Mexico. San Jose delCabo Los Cabos International Airport's IATA code is SJD, while its ICAO code is MMSD. There are 1,342 different flight routes from San Jose del Cabo Los Cabos International Airport. These flights connect SJD Airport to over 110 different cities in 7 different countries. View the list of airlines serving SJD Airport.
View all Cabo Airport Terminal Maps Here.
About Baja California SUR
Baja California SUR was created as a state in 1974. It is officially the Estado Libre y Soberano de Baja California Sur (English: "Free and Sovereign State of Southern Baja California") and the second-smallest Mexican state by population in Mexico.  It has an area of 73,909 km2 (28,536 sq mi), or 3.57% of the land mass of Mexico, and occupies the southern half of the Baja California Peninsula, south of the 28th parallel, plus the uninhabited Rocas Alijos in the Pacific Ocean. It is bordered to the north by the state of Baja California, to the west by the Pacific Ocean, and to the east by the Gulf of California, or the "Sea of Cortés". The state has maritime borders with Sonora and Sinaloa to the east, across the Gulf of California.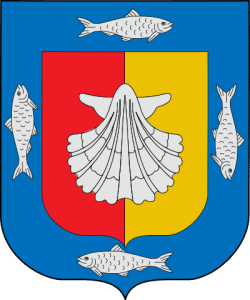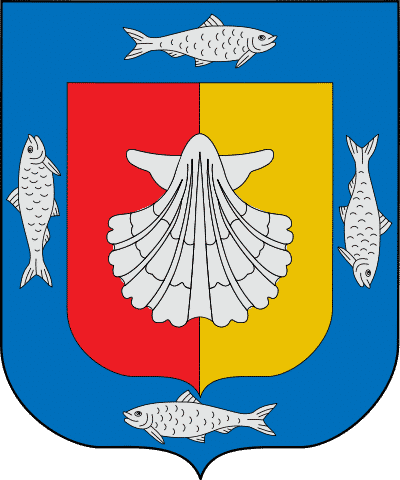 Its largest city and capital is La Paz. Los Cabos is a municipality located at the southern tip of Mexico's Baja California Peninsula, It encompasses the two towns of Cabo San Lucas and San José del Cabo (the municipal seat) linked by a twenty-mile Resort Corridor of beach-front properties and championship golf courses. The area was remote and rural until the latter 20th century when the Mexican government began to develop Cabo San Lucas for tourism, which then spread east to the municipal seat. The main draw is the climate and geography, where the desert meets the sea, along with sports fishing, resorts, and golf. Tourism is by far the main economic activity with over three million visitors per year.
Need a ride? Get a shared shuttle from Cabo Airport to your resort!