Cabo Airport VIP Lounge
There is a new VIP Arrival service available for both Terminal 1 and Terminal 2.  Our staff at SJD will meet and greet you and your group and ensure a smooth transition with Cabo Airport VIP concierge service called "Fast Track."
Los Cabos Airport VIP Concierge Service
Looking to bypass the lengthy customs queue? Eager for a swift airport experience? Our VIP Concierge Services provide you with a dedicated airport assistant for priority service. Enjoy personal guidance, comprehensive assistance with your luggage, check-in, and passport control. You also gain exclusive entry to our VIP lounges, offering light snacks and meals as you await your flight. Upon landing, we'll be there to welcome you, facilitating seamless customs, luggage collection, immigration, and transport assistance.
Airport VIP Concierge Includes
The airport host warmly greets travelers upon their arrival at the terminal gate.
Each traveler is provided with a complimentary bottle of water.
Our services further include assistance with migratory and customs forms, as well as aid during the customs process.
We also offer luggage assistance and essential airport information, such as current exchange rates, ATM locations, and store directories.
Lastly, passengers are personally escorted to their transportation company representatives, or we can coordinate special VIP transportation upon request.
You can learn to book here.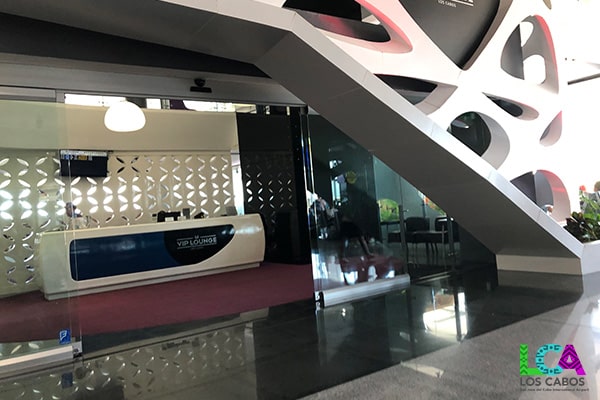 The Los Cabos Airport Vip Lounges offer exclusive facilities to relax while waiting for your departure. Personalized waiter service with a full offerings of food and drinks make your stay a pleasant one.
The Los Cabos Airport VIP lounges in Terminal 1 and 2 offer:
Lounge area seating
Fresh drinks, sandwiches and lite snacks
Beer, wine and lite cocktails
Free WiFi
Private bathrooms
Kids Club area (second floor)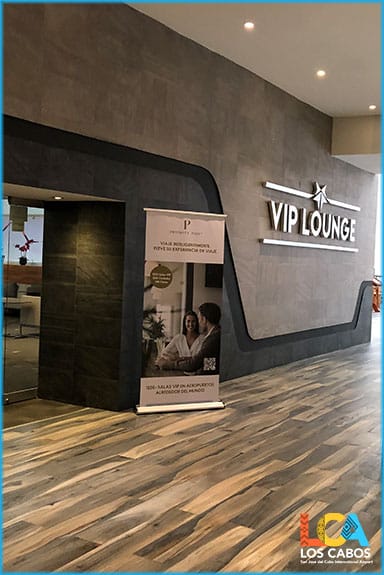 The VIP Lounge at Terminal 1 is accessible once you pass security and go to the second level. There you will find access to the VIP Lounge with complimentary food, drinks and private washrooms.
The VIP lounge at Terminal 2 is accessible once you pass security and located in front of gate 8, next to Starbucks at the south side of the terminal. A previous membership or a daily rate of $800 MXN per person is required for entry. Commonly entrance is a part of Platinum credit cards like American Express.
Phone 624 146 5208