Cabo Airport Shuttle Services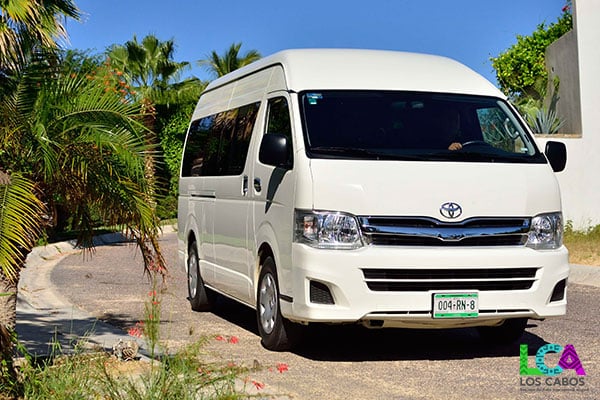 Los Cabos Airport shuttles can be a reliable and, economical way to get to your destination. Compared to private transportation, you'll save money on your transfer from the airport to your hotel or resort.
There are two options available for airport shuttle services, you may purchase beforehand with private transportation companies that offer shuttle services or you may purchase at the airport upon arrival at the authorized booth within the terminal 1 or terminal 2.

Cabo Airport shuttles only offer transportation to your destination. Typically hotels will have their own shuttle service available which you can request details from at the front desk upon check-in. SJD Taxi has a discount coupon to use on all Cabo airport shuttles.
Los Cabos Airport Shuttle Transportation to La Paz
There is a daily shuttle service that takes 3 hours between La Paz and the San Jose del Cabo Airport. The cost is $545p. The trip takes 3 hours. Departures from SJD Los Cabos Airport is at 2:30PM and 5:00PM. To get from La Paz to Los Cabos Airport from La Paz, departures from the Malecon terminal are at 7AM and 9AM.
Click here for full Cabo Airport bus schedule to to La Paz, Mexico.