Cabo Airport Shuttle Services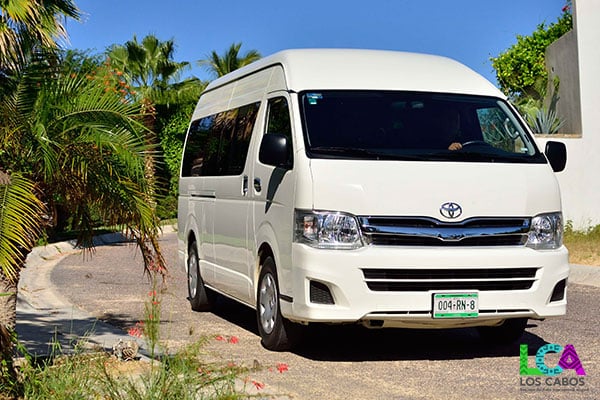 Los Cabos Airport shuttles can be a reliable and, economical way to get to your destination. Compared to private transportation, you'll save money on your transfer from the airport to your hotel or resort.
There are two options available for airport shuttle services, you may purchase beforehand with private transportation companies that offer shuttle services or you may purchase at the airport upon arrival at the authorized booth within the terminal 1 or terminal 2.

Cabo Airport shuttles only offer transportation to your destination. Typically hotels will have their own shuttle service available which you can request details from at the front desk upon check-in.
Los Cabos Airport Shuttle Transportation
Shuttle Service in smaller vans is also a popular choice for people who want to save on Private Transportation. You'll be accommodated in a van with other travelers who have a similar route to yours, therefore you are most likely to make several stops before you are dropped off at your destination.  Depending on your hotel's location you could be the first or last to be dropped-off.
Remember, Cabo airport shuttles can be an economical way to travel in Cabo however, this also means spending more time at the airport and on the road, therefore delaying arrival to your destination to finally enjoy your vacation. Something to consider.