Cabo Airport Transportation Options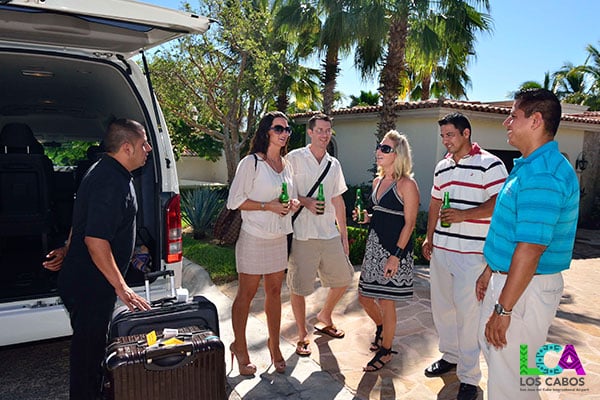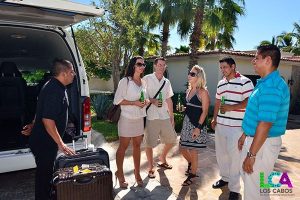 When arriving at Los Cabos International Airport there are many options to get you to your destination. Many can be arranged before you arrive however, there is also on-demand airport transfers that can be purchased on-site.
Cabo Airport Shuttle Services
Airport shuttle services are a group transportation service in which your party may travel with other parties and make frequent stops at locations to drop-off passengers along the way to your destination. Book Cabo Airport Shuttle Service Online
Cabo Airport Taxi Service
Los Cabos Airport has an official taxi provider that has vehicles available for you upon arrival. These can be pre-arranged or ordered on premise. Please contact Transportistas Josefinos for rates and bookings
Cabo Airport Limo Service
There are limousines available at Los Cabos Airport that can accommodate from 1-9 passengers and deliver you throughout Los Cabos. Book Cabo Airport Limousine Service Online
Cabo Airport Group Transportation
For larger groups over 20 people there are Moto Coach busses that can be prearranged to transport your party throughout Los Cabos. Book Motor Coach Bus Transportation Online
Cabo Airport Uber Service
Uber is illegal in Los Cabos and although may be operating, Uber is not allowed at the Los Cabos Airport. Your Uber app will work in Los Cabos however, please be aware at Los Cabos Airport Uber vehicles are only able to pick you up outside the Airport grounds near the main highway. Please consider your safety when using Uber in Los Cabos.
*NOTE: Los Cabos Airport does not endorse, rate or recommend any one specific transportation service.