Live the Legendary Cabo Nightlife! Los Cabos boasts both Bars and world-class Night Clubs, there is a style for every taste. Cabo San Lucas is well known as the party town of the Baja California Sur Peninsula. One of the very first bars in town was El Squid Roe by Carlos and Charlie's well-known franchise of restaurants and bars all over Mexico.
The night club scene has most definitely evolved since, Clubs now hold events and artists from all over the world, with state-of-the-art performances and shows, including amazing light and sound displays. This experience is one that you want to enjoy from the comfort of your VIP table with your closest friends.
Whatever your party style is, Cabo San Lucas sure has the perfect fit!
---
Cabo Wabo
Tel: 624-143-1188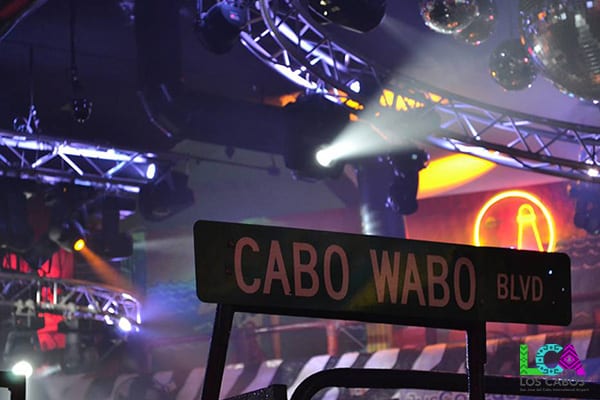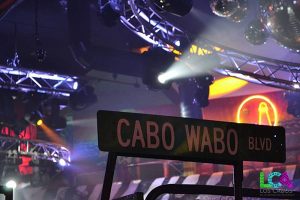 Legendary Bar by Rock and Roll Hall of Fame member Sammy Hagar (former Van Halen Vocal) has been rocking Cabo since 1990! This place was created for all Rock and Roll lovers, particularly the Red Rockers, who enjoy a yearly meet up at the Cantina to celebrate the founder's Birthday with a week of concerts and live performances by guest bands. Cabo Wabo has it's own brand of Tequila and clothing line. Make sure to visit the 2nd week of October for the best party in town!
---
Crush Nightspot
Tel: 624-219-0167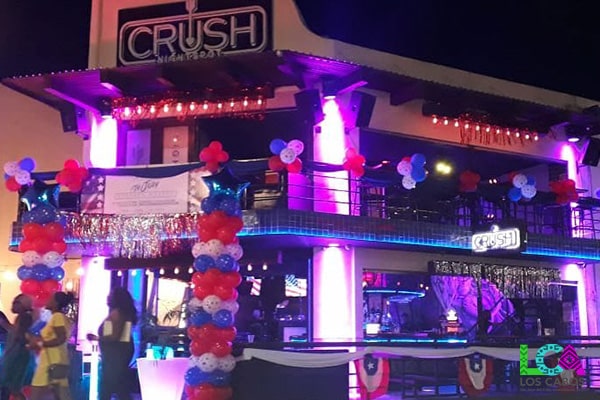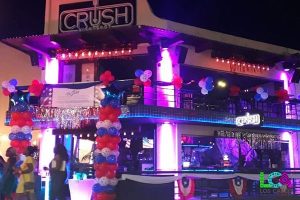 One of the wildest most recent clubs in Cabo, Crush has established a reputation for party goers hosting multiple DJ's and performers, favorite place for Ladies Night special for both locals and tourists. Merchandise available at location, great special for signature drinks and shots. This place will keep the party going until 4 am if you can handle it. Great nightspot to chill either for a beer or bottle service!
---
La Vaquita
Tel: 624-143-3007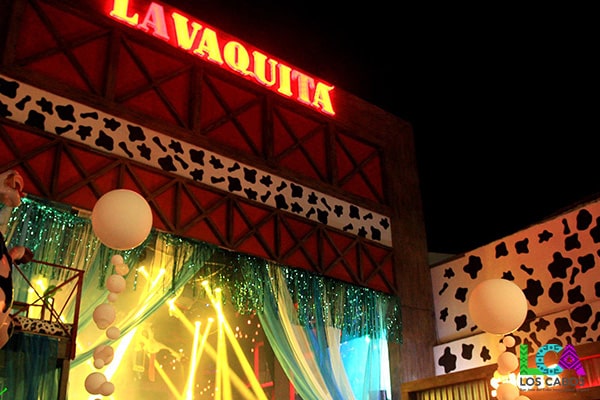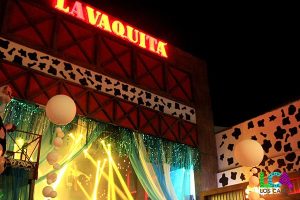 Get ready for a surprise! Ever bought drinks at a club where the standard measurement is 1 liter? Well, La Vaquita offers mixed drinks like Margaritas, Tequila Sunrise or your favorite alcohol like Grey Goose by the liter! Insane, yet delicious. Of course regular shots come in standard size, after all Cabo is not completely insane. Great place for DJ's and light shows, keep the party going until 5 am!
---
Mandala
Tel: 624-143-2056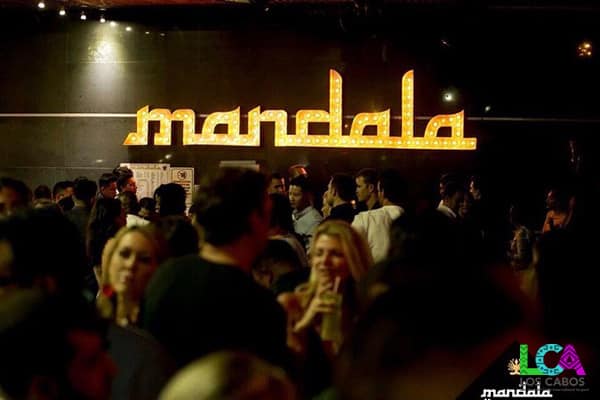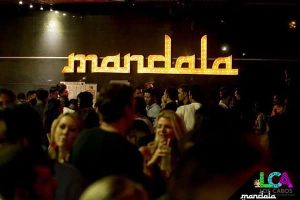 VIP table service at its best. Mandala has definitely set the standard in Cabo Night Life for VIP Service. Great customer service and continuous attention by the staff makes it impossible not to come back and party in style every night! Mandala Los Cabos has been voted #1 club several years since it's grand opening. One of the last places in town to turn down every night.
---
El Squid Roe
Tel: 624-226-7130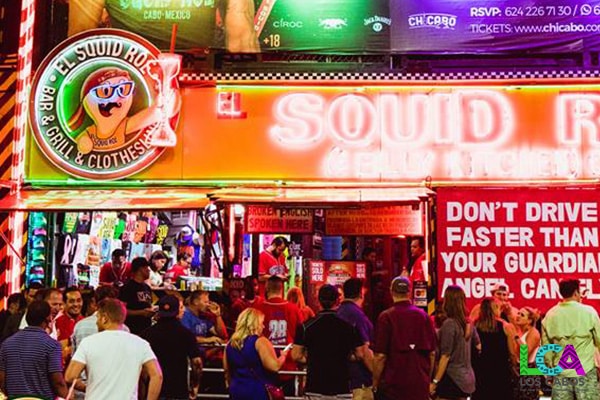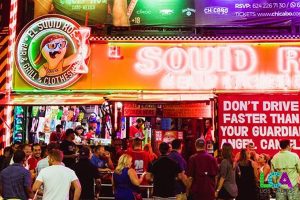 The legend, the one that started it all, the most popular place to find celebrities and athletes. Opened its doors in 1989 in Cabo San Lucas Downtown and to this day it has become stronger every year. Squid Roe Los Cabos is a place where the party never ends, famous for Billy's Kitchen Restaurant also serves night specials for those looking for late dining while still partying. Dancing on the tables is not only allowed, it is encouraged!